AZUR & JAZZ RESIDENCES RECEIVE THE 2013 RQRA DISTINCTION AWARD
Thursday November 14, 2013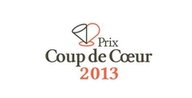 The AZUR & JAZZ Grand Healthy Aging Walk has received the RQRA's 2013 "Coup de Coeur" award!


On November 14th, 2013, the RQRA (Regroupement québécois des résidences privées pour aînés) held its DISTINCTION AWARD gala during its annual convention, an event attended by over 800 industry professionals. During its gala, the RQRA has selected COGIR for its 2013 "Coup de Coeur" award, for the GRAND HEALTHY AGING WALK. This honour was given to the St-Patrick residence from Quebec City, which had been chosen to represent all AZUR & JAZZ residences.    
 The first edition of the GRAND HEALTHY AGING WALK had the objective of promoting physical activity and contributing to the well-being and the sense of achievement of our seniors – in its first year, the event, held last summer, attracted over 1,500 walkers aged 70 years and over. Our participants were walking every day and counting their steps to walk across the American continent together.  Every walker had received a pedometer to help count every step made during the Walk, held from June 10th to September 6th. The Grand Walk virtually brought our participants from Rimouski, Quebec all the way down to Tierra del Fuego, in Chile. This adventure also gave us the opportunity to feature many cultures, activities and customs from our various stops along our virtual trip. This unique activity had the benefits of combining many learning activities, socialization, discoveries and physical activity.
 By combining their steps to other participants, every walker contributed to reaching our ultimate objective. We strongly believe that this large-scale activity brought joy to our residents while raising their awareness regarding the importance of physical activity for their well-being. This activity also promoted the importance of maintaining healthy life habits, regardless of age.  
Do you like this story?