The 2016 Azur Games
Monday May 16, 2016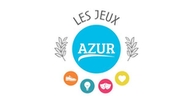 For the last three years, a very special event has been held annually across our residences: The Healthy Aging Grand Walk. This activity has proven increasingly popular with our residents; over 1,500 seniors get involved, year after year.


For its fourth edition, the Grand Walk proposes a new formula this summer: it will become one of the disciplines in the AZUR Games, a large-scale event unveiled earlier in 2016. 


About the Grand Walk
This activity was first launched in 2012 with the foundation of the Healthy Aging program. This ground-breaking program was developed in collaboration with Dr. Richard Béliveau, Ph.D. in biochemistry and Director of the Molecular Medicine Laboratory at the Université du Québec à Montréal. In its first year, the program featured a nutritional and a physical aspect, the "Healthy Aging Grand Walk" being part of the latter. Since its inception, the program has been aiming to increase seniors' awareness towards healthy lifestyle habits, including a healthy diet as well as regular physical activity to maximize health benefits. The ultimate goal of this program is to encourage the communities to "age well".   
In 2013, the program evolved and added a comprehensive exercise program especially adapted for seniors, developed by a kinesiologist. In 2014, a cognitive stimulation program was added to cover all areas of seniors' needs and ensure their well-being.   AZUR is always striving to go further in fulfilling the needs of its residents; as such, it has innovated once again in 2016. With its new concept, the AZUR Games, the network is looking to increase the scope of its various initiatives. With four general activity categories, the program will give the opportunity to every resident to choose which aspect he/she would like to explore.  These categories are:
Activate your body; Activate your brain; Connect with your inner artist; and Volunteer for your health. 
Activate your body
Bean bags, bocce, billiards, the Healthy Aging Grand Walk
Activate your brain
General knowledge quizzes, puzzles, cards games
Connect with your inner artist
Choir singing, Flame creation, Talent show
Volunteer for your health
For those who would like to get involved in the AZUR Games organization and execution.
 Our Spokeswoman
Mrs. Sylvie Fréchette, gold medalist at the Barcelona Olympic Games in 1992, has shown remarkable strength and resiliency despite going through the most difficult period of her life. She was able to overcome many obstacles and reach success despite the odds.  
Since achieving her biggest dream, Sylvie has been working at her own synchronized swimming school,    Neptune Synchro, in Saint-Jérôme. She is also a speaker for various lectures. Made stronger by her different personal and professional experiences, the Olympic athlete encourages her audience to ask themselves the right questions in order to better face the changes and challenges in their life.   
For this first edition of the AZUR Games, Mrs. Fréchette proved to be a natural and spontaneous choice, and she gracefully accepted to become our spokeswoman for this event. From August 7 to 24, Sylvie will visit different residences throughout our network, to encourage residents in their chosen disciplines and to inspire everyone though her conference.

To view the presentation of Mrs. Sylvie Fréchette's conference (In French), please click here: https://youtu.be/qJVD33axWS8

Advertising Concept
To strengthen AZUR's brand image, we were looking for an original, refreshing idea that could easily be adapted to different applications. The Tsunami creation agency was chosen for its inspiring, bold ideas to carry out this project.
The chosen concept features a confident, proud senior; he's wearing colourful clothing that recalls fashion from another era. The icons surrounding him represent the different AZUR Games disciplines that residents can sign up for. The « Plus actif que jamais » (More active than ever) [aa1] inspires joy and suggests an active lifestyle in all areas: physical, social, artistic or cognitive.  
Our characters will be back this fall for our next advertising campaign. The objective of this new concept is to build the AZUR brand awareness and customize it to promote its playful, active nature. 
To view the ad, please click here:  

For more information regarding the Healthy Aging Grand Walk and to follow its progress, click here:  http://www.lagrandemarche.azuretjazz.com/ 
Do you like this story?