IUGM'S COLUMN
Wednesday May 21, 2014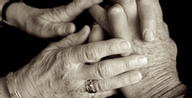 Preparing for a Hospital Stay – Just in Case!


Preparing for a Hospital Stay – Just in Case!               
Even if nobody wishes for it to happen, did you know that your risk of getting hospitalized increases with age? Statistics show the between the ages of 60 and 65, one out of ten people is hospitalized in a given year; this number is three times higher at 80 years old! Furthermore, even though the average hospital stay is shorter for the entire population since 1987, the duration of hospitalizations have increased steadily for seniors aged 75 and over. This statistic can be explained by the fact that seniors are more vulnerable.  By eating well and doing regular physical activity, you maximize your chances of "aging well" and maintaining your health. However, you shouldn't expect to have the same capabilities as when you were 50! An emergency hospitalization can be one of the most difficult moments in your life, in every aspect. How can you prepare yourself for this possibility?   
Ask yourself who could come with you to the hospital, should you need to go in case of emergency:  
Your spouse - Is he/she as old as you? What about their physical condition? Would he/she be able to manage this stressful event?
Your children – Are they available? Are they aware of your health condition? Have you told them your desires and priorities regarding treatment?  
Your extended family – what about your brothers & sisters, nephews & nieces, cousins? Have you kept contact with your family? Do you feel close enough to your family to trust them in such a difficult situation?  
Your neighbours – Have you had the same neighbours for a long time? Have you ever had the opportunity to discuss your preoccupations with them, your health, your medical conditions, your family, and your worries?  Could they support you in a difficult situation? What about the people in charge at your residence?  
In other words, plan many possibilities ahead, for example: plan A, my husband; plan B, my daughter; plan C, my neighbour...  Tell your people that you thought about them should you ever need to go to the hospital. Discuss the possibility with them. At home, leave all important phone numbers in plain view, for important information to be found quickly if needed. Include the list of your medications (and over-the-counter products), as well as your pharmacist's name. The best (or worst?) that could happen is that this planning is never needed.  But having a plan will undoubtedly give you better peace of mind, should you ever need to go to the hospital.
At last, if you currently receive services from your CLSC, write down the name of the person in charge of your file. This will greatly help the communication between the CLSC and the hospital, and will ensure a better follow-up when you go back home.
What about at the hospital itself – what could happen there ?  
To be continued…
Do you like this story?