Jazz Lebourgneuf
1050, Boul. Lebourgneuf
Québec (Québec)
G2K 0B2
Contact person(s)
General Director: Marie-Élaine Pauzé 

Quality of Living Agent: Frédérique Schaefer

Phone: 418-204-8853 #231

Information request
Make an appointment for a visit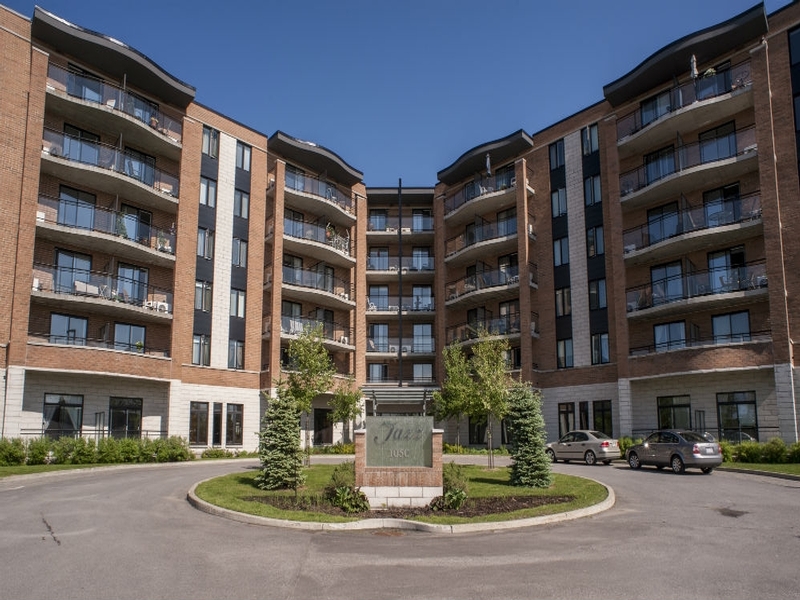 Models available

Type
Model
Price
Standard
Bachelor (2 1/2)
$1,450.00 *
Learn more
Standard
1 bedroom (3 1/2)
$1,500.00 *
Learn more
Standard
2 bedrooms (4 1/2)
$1,740.00 *
Learn more
Standard
3 bedrooms (5 1/2)
$2,400.00 *
Learn more
* Price after tax credit.
Jazz is the next generation of private retirement homes for independent and semi-autonomus seniors – a place where you can live your life to the fullest. Enjoy a safe and peaceful living environment, close to your loved ones in the heart of a dynamic neighbourhood.

Here, you benefit from an exceptional living environment with numerous modern amenities: air conditioning, 24/7 security, dining room with service, bistro, convenience store/pharmacy, private balcony, home theater, indoor pool, spa and much more!
Activities and Services
Life style
Accommodation and security
Ramp
Storing space
Convinience store ($)
Balcony
Heating included
Emergency button
Hot water included
Electricity included
Patio door
Cable included
Concierge service
Emergency generator
Elevator
Security cameras
Personal assistance services and nursing
Multi-Services Center
Personal hygiene
Nurse on site 24/7
Care assistance
Nursing
Food Services
Dinning room
Table service
Chef dishes
Catering
Gourmet menus
Activities and Services
Indoor pool
Indoor parking ($)
Outdoor parking
Gym
Spa
Chapel
Mass
Community Hall
Craft room
Billiard room
Playroom
Reception room
Hairdressing salon ($)
Security 24/7
Leisure and entertainement services
Body care ($)
Space for bicycles
Life style
Autonomus
Autonomus with assistance
Nearby services
Grocery store
Nearby highways
Hospital
Université Laval
Bus stop
Clinic
Shopping malls
Pharmacy
Library
Church
Park
Golf
Back top of the page