Great Success for the RQRA's "Open House" Event Held on Sunday, April 24, 2016
Tuesday April 26, 2016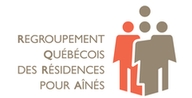 While a great number of RQRA (Regroupement Québécois des Résidences pour Aînés) member residences held an "open house" event on Sunday, April 24, 2016, AZUR residences were very successful in their own open house event, which attracted over 3,000 visitors.  
These visitors had the opportunity to discover and taste the AZUR difference by visiting some of the 35 facilities part of the AZUR network across Quebec.
Many activities had been organized for this occasion, including guided tours, workshops, "coffee & chat" and much more. The objective was to give our visitors the opportunity to experience the warm atmosphere and the quality of services available in our facilities. 
Congratulations to all AZUR residence teams who out their heart into this open house event – it has been successful in every way!  
Do you like this story?