AZUR FOOD SERVICES DAY
Tuesday November 15, 2011


The first AZUR FOOD SERVICES DAY completed on 15 November 2011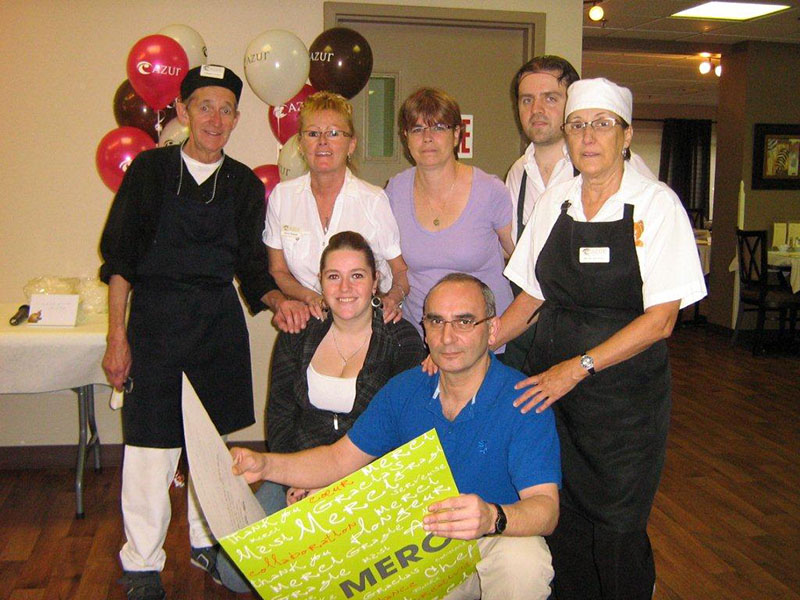 For the first time, employees and residents of all AZUR retirement houses across Quebec mobilized to share extraordinary moments during the first AZUR FOOD SERVICES DAY,  which was held on November,15 2011.
This event was a success. For this day, AZUR wanted to recognize and congratulate all employees of the food service team for their accomplishments. Their outstanding daily contributions to is an undeniable factor of happiness for our residents.
Our fondest memories are often associated with magical moments around a table and you are helping to create daily magic.

Thank you a 1000 times!

Paul-Eric Boucher
Senior Regional Manager, Food Services
Do you like this story?