Food services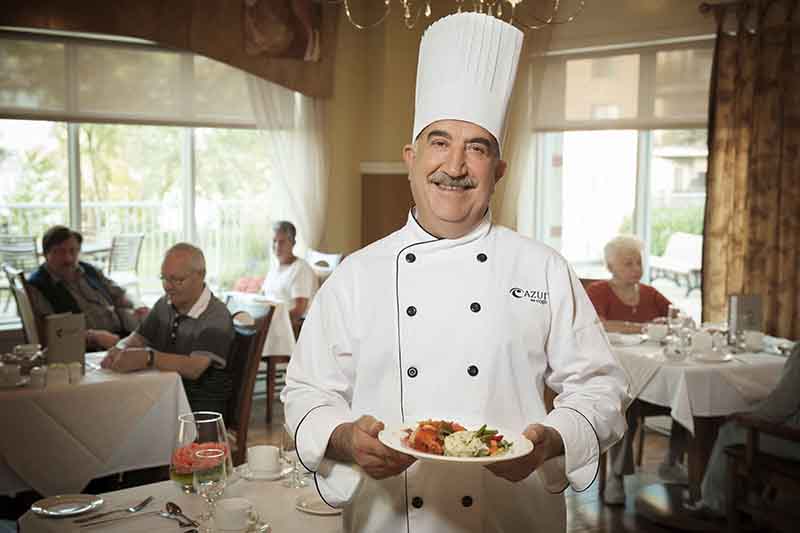 The Pleasure of Great Food, Every Day!
Canadians are renowned for their love of great food enjoyed with family and friends. At AZUR retirements homes, just like at home, you will find generous portions and lively dining tables!  Delicious meals in good company are one of life's simple pleasures that we like to share with you, every day. Our dining rooms are filled with positive energy and life. Enjoy a great meal served at your table, in the comfort that you deserve.  
Our kitchens prepare a wide array of balanced, nutritious menus created by our certified chefs, in collaboration with professional nutritionists and the input of Mr. Richard Béliveau, biochemistry PhD and world-renowned expert.  
Every season becomes a source of inspiration for our chefs – for this reason, our menus evolve throughout the year to feature seasonal products, which remind us of our best family memories.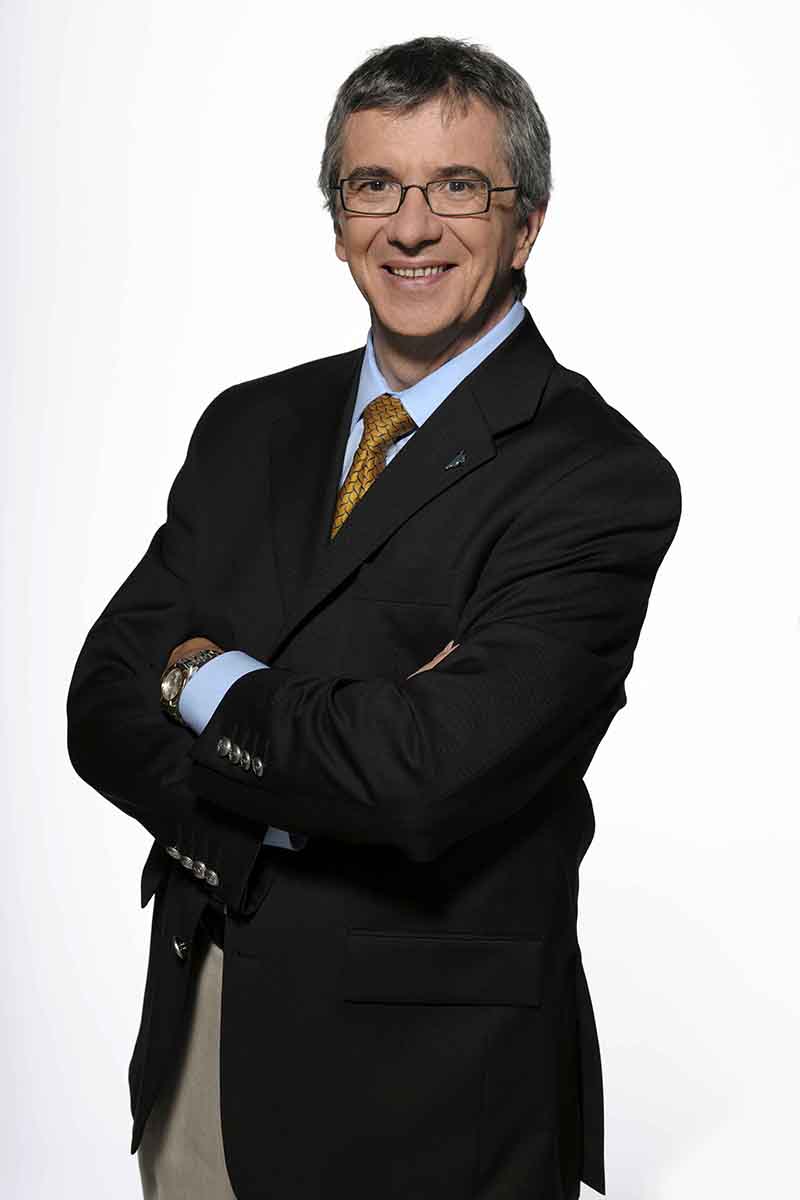 Health approach with Richard Béliveau
It is often said that a healthy life is coming from a good balance between good nutrition, activities to keep us active as well as strong socio-affective relationships with our loved ones. These elements form the foundation of our new "Healthy Aging" program. In order to optimize the living conditions of its residents, our company has decided to take advantage of the expertise of Mr. Richard Béliveau, world-renowned Ph.D. in biochemistry. In collaboration with Mr. Béliveau, AZUR homes have developed a special plan for their residents that include the following components.
Menu Review

"Health Approach" meals - Did you know that our chefs and foodservice teams serve close to 5 million meals per year? These meals have been reviewed by a team of nutritionists, but our team was given the challenge of going above and beyond our current menu by reviewing all meals to make them healthier. In collaboration with Mr. Richard Béliveau, our chefs have developed low-fat, low-sugar meals that are rich in "superfoods". Now available in our dining rooms across our residences, these healthy choices are identified by the "Health Approach" seal. Choosing a "Health Approach" meal is to make a healthy choice for life, which can make a difference in the blood sugar and many other health conditions for our residents.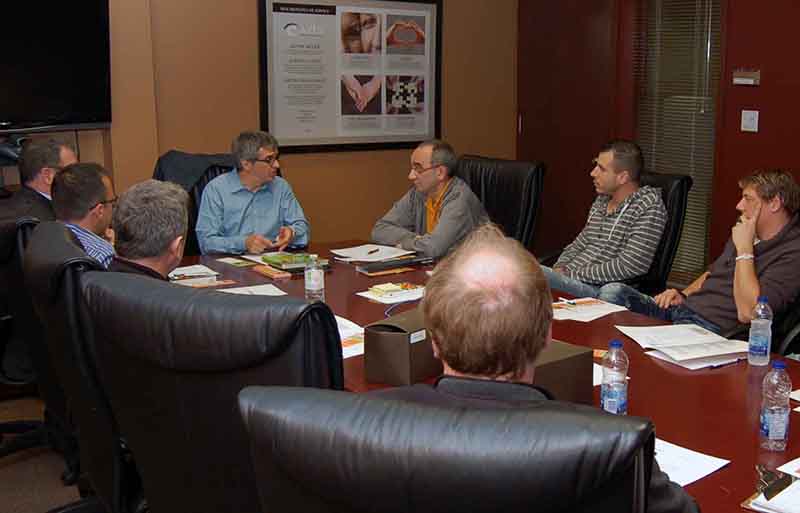 A group of Azur and Jazz retirement home chefs meet with Mr. Richard Béliveau for the development of Health Approach menus.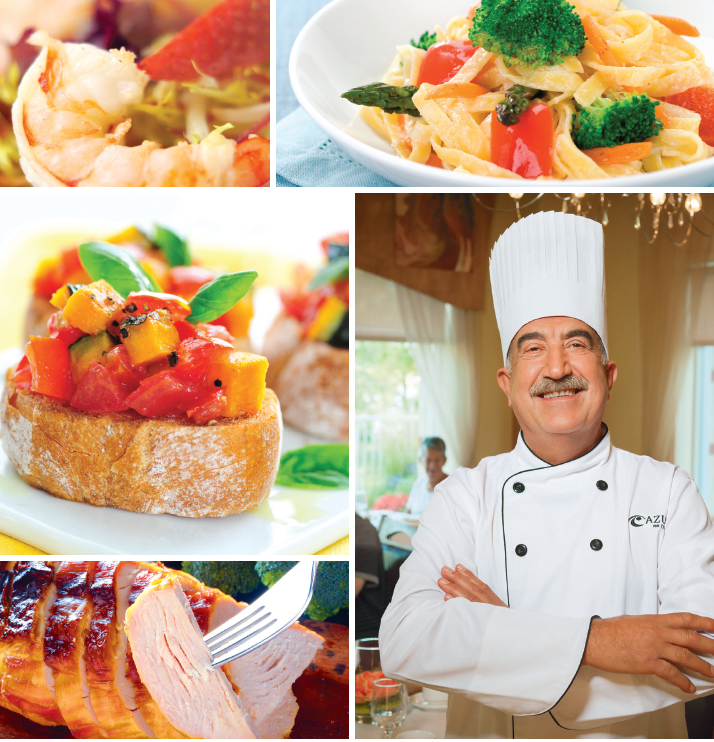 Our Food Services also offer:
A range of themed, festive meals prepared with warmth

A gourmet menu, for your dining pleasure and for celebrations

A catering service so you can welcome family and friends 
Les Petits Plats de votre Chef, takeout dishes prepared on-site so you can enjoy a meal in your apartment

Personalized or allergy-free menus to suit your special needs

Healthy snacks every day

 
At Azur Retirement Homes, you'll feel the enthusiasm from our kitchens every time you sit down in our dining room.
Bon appétit!